Grow Your Business in Ways
You Never Thought Possible

Harness the true power of innovation to create incredible customer experiences that increase your market share, drive bottom line growth, and increase your ROI

Hi, I'm Stephen Shapiro. For over the past 20 years, I've have
helped hundreds of organizations drive tenfold
improvements in their innovation returns.
And I am thrilled to announce the launch of my new
Innovation Intervention, an 8-week intensive program for
producing transformational results. It is for organizations
that previously worked with me and want to take their teams
deeper, or companies that want the results of a consulting
project without the high cost.
Drive Tenfold Improvements in your Innovation ROI
Innovation isn't just for innovators and it isn't about creativity, ideas, or brainstorming.
True innovation results in the best customer experience possible. With increased market share and ROI. And isn't that what it's all about?
To learn how to do this more effectively, register to watch my 40-minute master class entitled:
Kill Your Ideas: Why creativity is killing innovation...and what you can do about it.
In this video I share the simple game plan my clients use to go from incremental innovation with a low ROI to massive profits…with less time, money or resources than thought possible.
You will discover...
Why asking for ideas, is a bad idea...and a better alternative

How to laser focus your innovation investments

Why your past experience and expertise might limit the ability of your business to grow…and what you can do about it.

AND…how to do all of this while running a thriving day-to-day business
(when you register to watch the master class, you will be sent an email asking you to confirm your subscription. After confirming you will
receive the link to the video)
Innovation Intervention Results
Want to grow your business, improve ROI, and increase market
share while avoiding disruption?
Write us at:
info@innovationintervention.com

or click the button below to schedule a call
The Three Common Innovation Challenges

Right Now, You're Probably Stuck on One of These 3 Things...

Introducing Innovation Intervention
This transformational 8-week program is designed to help you deliver results. Real results. Not just concepts or ideas.
If you are like most of my clients, you've found that training sessions, eLearning, expensive consulting projects, and coaching
programs rarely produce sustainable, long-term results.
Unlike these traditional methods, with Innovation Intervention, you tackle real challenges and opportunities specific to
your business, creating immediate results.
This is not extra work; this is the work you should already be doing.
This is not education; it's transformation!
What Results Will You Produce?
Each company has a different set of challenges, so the results you achieve will be unique to your situation. However, many common results include...
Clarity around your differentiator, helping you stand out in a crowded market and avoiding commoditization.

Mastery at prioritizing your innovation investments to ensure you spend time on the most critical opportunities.

Developing diverse and high-performing innovation teams that work together effortlessly towards a common goal.

The ability to leverage (rather than fall prey to) disruptive technologies and industry shifts that could make your business irrelevant.

Unlock the power of Challenge-Centered Innovation™ - a proven approach for increasing innovation ROI tenfold over idea-based innovation programs.

The tools necessary to drive innovation into every corner of your organization through measures, motivation strategies, enhanced organization structures, and supporting technologies.
…and much more.
"Stephen's passion for innovation is infectious. His mandate to focus innovation relentlessly on well-articulated problems has caused an internal shift in mindset and approach for our innovators. Stephen delivers both in a way that is truly inspirational and actionable."

The Four Content Pillars of Innovation Intervention
Innovation Intervention provides you with the content, advisory support, mentoring,
and community to help you…
Produce Real Results - Now. This is not a knowledge building exercise. This is about producing results that

impact

the bottom line of your business today.




Scale and Grow. Whether you have one person in the program or 50, the goal is for you to scale innovation throughout your organization. This is about instilling a pervasive mindset of innovation.*

Repeatable and Predictable Process. You won't produce only one-time results; you'll produce

results over

and over within your business.



* If you have multiple people from your company who want to participate, we can set-up calls that are dedicated to your company.
"Stephen brought incredible energy and highly relevant messages that made it possible for us to rethink our innovation principles and extend them to our customer-facing functions …Stephen has a fun and highly infectious style and could be an asset to any organization trying to make innovation a reality."

"Enjoyed working with Stephen and found his knowledge of innovation, conversational style, and delivery smooth and effective. He's a great evangelist for innovation gifted at simplifying complex principles so they are easily assimilated and put into practice."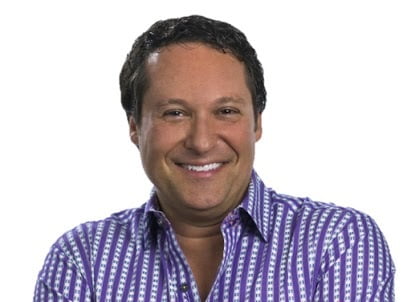 For over 20 years, I've delivered my innovation approach to companies in

50 countries. During my 15-year tenure with the consulting firm
Accenture, I led a 20,000-person innovation practice.
I am the author of five books on innovation. My latest, "Best Practices Are
Stupid," was named the best innovation book of the year. My sixth book,
INVISIBLE SOLUTIONS, will be available early 2020.
I am also the creator of the Personality Poker®. This system has been used
around the world to create high-performing innovation teams.
In 2015 I was inducted into the Speaker Hall of Fame.
Ready to get started?
You're one click away from
creating a culture of innovation.